Dieses Buch ist die perfekte Ergänzung zu Nabneys erstem Buch, das ich vergangene Woche vorstellte. Die Autorin zeigt zunächst, wie man eine "Design Doll" entwickelt, die die eigenen Proportionen wiedergibt, dann erläutert sie, wie man den Entwurfs- und Strickprozess nachvollziehbar dokumentiert. Nach einem Exkurs über historische und ethnische Kleidung geht es dann vom Einfach-Schnitt zu angepassteren, verfeinerten Formen. Ein Auszug aus dem Inhaltsverzeichnis:
- Der einfache Schnitt
- Der angepasste bzw. anliegende Schnitt
- Entwürfe zeichnen mit Hilfe der Design Doll
- Berechnen von quer Gestricktem
- Schnitt zeichnen für schräge Strickrichtung
- Arbeiten mit dem Formstricker
- Varianten für Leibteile
- Varianten für Ärmel (inklusive Konstruktion von Armkugeln)
- Rundpassen
- Besondere Formen (z.B. Origami-Schnitt)
- Konstruktion von Kragen
- Maße für Röcke und Hosen
Im Buch findet man aber noch viel mehr Information, z.B. wie Formgebung ohne Zu- und Abnahmen funktionieren kann, indem man nur die Mustertechnik ändert. Jedesmal, wenn ich das Buch durchblättere, bekomme ich Lust, wieder eine der tollen Ideen daraus umzusetzen.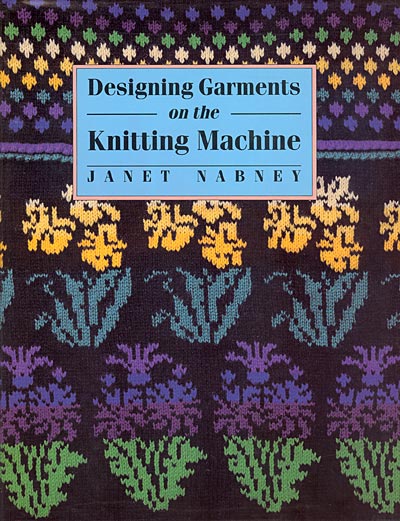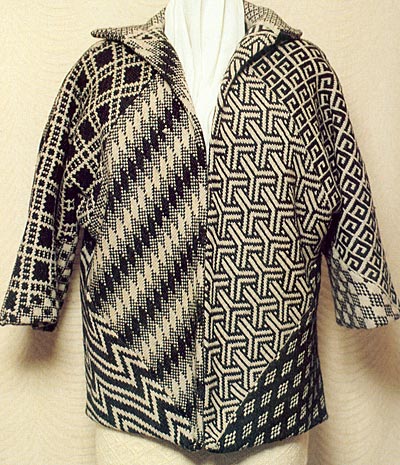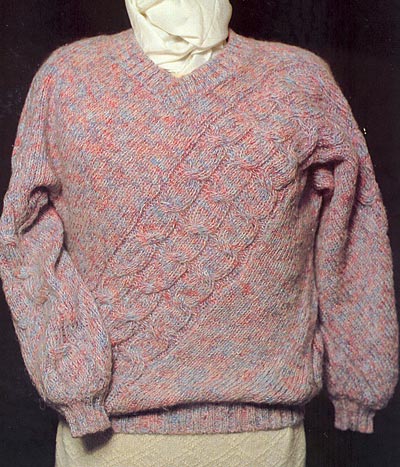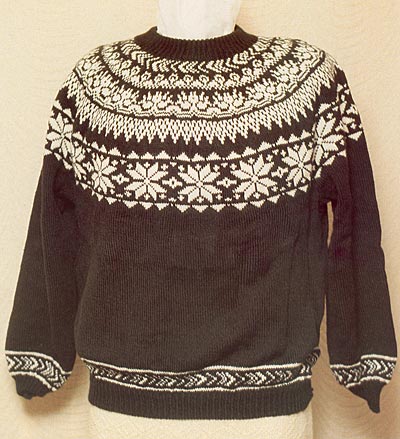 Published by B.T. Batsford Ltd., London 1991, ISBN 0 7134 6164 0. 208 pages, many drawings and b+w photos, a colour plate.
This book is the perfect addition to Nabney's first book, which I reviewed last wee. The author starts with explaining how to make a "design doll" with your own proportions. She then shows how to record the design and knitting process. After some information about historical and ethnic clothing, you learn how to move from a simple block to a more fitted one. An excerpt from the contents:
- The simple block
- The fitted block
- Using the design doll to help draft garment patterns
- Calculating for circular sideways knitting
- Pattern drafting for bias knitting
- From pattern to garment using the charting device
- Bodice variations
- Sleeve variations (including construction of sleeve caps)
- Yoke garments
- Special variations (e.g. Origami sweater)
- Construction of collars
- Measurements for skirts and trousers
But there's more in this book, e.g. how shaping without increasing or decreasing can work, simply by changing the pattern technique. Each time I leaf through the pages, I want to try out more of the great ideas in it.